CNBC's The Facebook Obsession
The Facebook Obsession Premieres Tonight on CNBC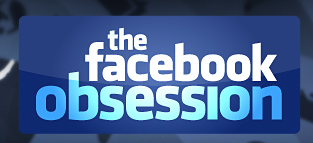 Since its inception, Facebook has been no stranger to drama. Most recently, the hype surrounding The Social Network and a very high-profile lawsuit has skyrocketed Facebook founder, Mark Zuckerberg, to extreme popularity, including being named Time's Person of the Year for 2010. And most recently, Zuckerberg debuted Facebook's new profile pages on an episode of 60 Minutes.
Tonight, CNBC will air The Facebook Obsession, described as, "the real story behind the rise of the largest social media site in the world." NBC's Lester Holt narrates the hour-long special, which attempts to explore and understand our relationship with Facebook. From feel-good stories like a girl reuniting with her birth mother to exploring Facebook's darkest days through scrutiny over its privacy practices, The Facebook Obsession attempts to describe our ever-evolving relationship with the site. The special airs at 9 p.m. EST/PST.
Check out a preview of tonight's special on (of course) CNBC's Facebook page, or check out a few clips after the break.