Cable Companies to Offer a La Carte Channels
Cable Companies May Offer à La Carte Freedom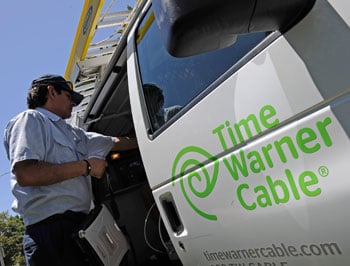 With consumers using online alternatives to watch favorite TV shows beyond the high prices and restrictions of cable companies, the cable giants are beginning to feel the loss, and may finally be ready to give customers what they've long been begging for — à la carte channel subscription options.
In the past, the cable industry argued that bundled programming provides the best value to customers. But with higher costs from networks and the popularity of web viewing, cable companies are working on allowing customers to subscribe to individual channels. According to Reuters, "Comcast Corp. and Time Warner Cable, the two largest operators have lost 1.2 million video customers in the 12 months to June 30." Sports channels like ESPN are the most expensive options, and the option to pick and choose channels is a way for customers to avoid a pricey all-in-one monthly plan. The à la carte programing system may be a way for providers to entice those who dropped cable from their list of monthly bills to return as happy subscribers.
It's still unclear exactly how possible à la carte cable subscription plans will work. Basic cable plus the option to add specific channels or tiered channel subscriptions? Whatever the options may be, cable may again rise as the top option for home entertainment.