Cable TV Subscriptions Decline
Would You Ever Ditch Cable Completely?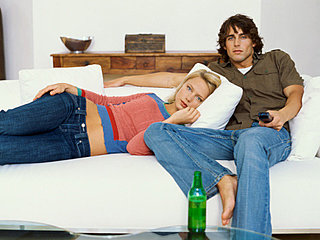 There's more support for a rumored launch of a revamped Apple TV service later this year. Now more people close to the deal say that Apple is in talks to offer 99 cent TV rentals of popular shows with Fox; CBS and Disney are also rumored to be dealing with Apple.
These reports come just as news surfaced that the number of new cable TV subscriptions is falling as customers presumably turn to the web to get their TV fixes.
I still pay for cable TV in my house, but with more and more options available to watch online, I'd seriously consider dropping the service to save a little cash. Could you do it?