Calendar Apps For iPhone
12 Days of Geek Tips: Calendar Apps For Holiday Party Season
Winter tidings bring glitz, glamor, ugly sweaters, and, most of all, busy schedules. Don't sweat over the hoards of soirees headed your way — plan, organize, and conquer celebration season with new calendar apps for mobile that'll keep everything in sync and under control.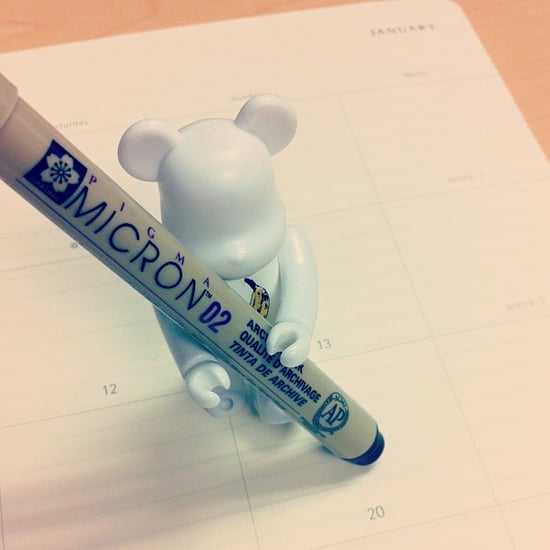 These mobile calendar apps for iOS are beautiful, intuitive and, most importantly, provide support and integration across multiple calendar platforms and devices. We've organized the planning apps based on how packed your schedule is, so take a look and plan away, social butterfly!
Keep It Simple
For the couch warrior who suddenly has lots to do on the weekend, TeuxDeux ($3) is a lightweight, day-by-day (you guessed it) to-do list that is as basic as it gets. It was created in part by super Swiss designer Tina Roth Eisenberg of Swiss-Miss, which means that it's probably the most beautiful to-do list you'll ever use. The app uses gestures to add/edit/reorder tasks or move them to different days, and syncs seamlessly with the Popcal — the smart Calendar ($1) is the perfect choice. It has a flawless, clutter-free user interface that will feel familiar to anyone who has used the built-in calendar app for Mac or iPhone. The "quick pop" window after selecting a date is the app's best feature, optimizing the calendar for one-handed use. Sync with Exchange, Google, iCloud, or any other CalDAV service, and share events by just dragging and releasing.
Quick and Efficient . . . And Customizable
For the slightly busy bee who just wants a calendar to work well and look good, the very customizable Fantastical ($4) claims that it's the "fastest and friendliest calendar app" but make no mistake, it's a powerhouse. Use voice dictation (with options for different languages) or type in words like "Dec. 15 Ugly Holiday Party 7 p.m." and the app will automatically create events in the calendar. And best of all, it supports Facebook Events, iCloud, GCal, Exchange, and CalDAV. The search helps you find specific events in your past, present, and future immediately, and the event list is comprehensive and easy-to-read. For even more synchronicity, download the Fantastical desktop app ($15).