Candy Crush Candy
Candy Crush-ians, Get Ready to Be Addicted to the Real Thing
We are completely, 100 percent addicted to Candy Crush Saga, the saccharine Bejeweled-esque game for iOS and Android. The candy-blasting game has been the top-grossing app since its launch, thanks to gaming fiends like us.
Now King, the company behind the game, is setting its eyes on making the biggest-selling candies, too, with a new line of Candy Crush Saga-inspired treats sold by Dylan's Candy Bar.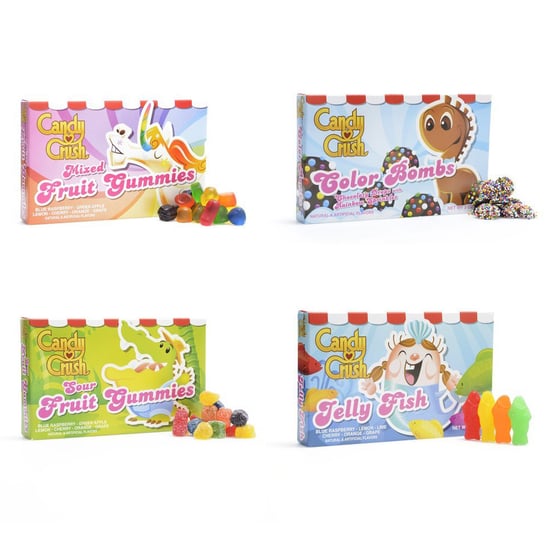 The boxes are $4 a pop and will be available in four flavors: Jelly Fish, Mixed Fruit Gummies, Candy Crush Color Bombs, and Sour Fruit Gummies. Dylan's Candy Bar is also offering a four for $15 mix-and-match deal, so you'll want to stock up on these sugary treats.
Dylan Lauren (daughter of Ralph) debuted the sweets at a Halloween party on Oct. 31 at the New York City flagship store. Today, Nov. 1, the special-edition candies will be stocked at Dylan's Candy Bar stores in New York, Miami, and Los Angeles. The candies will then roll out to Walmart and other big-box retailers later in the year.
Until we can get our hands on the game-inspired delights, satisfy your sweet tooth with this tutorial on how to make Candy Crush Saga cookies from POPSUGAR Girls' Guide host Brandi Milloy. Oh, and best of luck on Level 136!