Well, the title sure is appropriate — not only was this week's episode of Caprica full of surprise endings, but the series won't be back until October! I'm certain it will be worth the wait to see what happens next, but until then, see how well you recall Friday's season finale!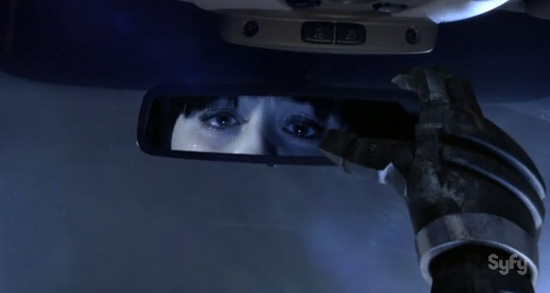 Photo courtesy of SyFy
Caprica Recap Quiz: Episode 8, "End of Line "
How was Amanda reading the newspapers?