Carrie and Charlotte Spent How Much Calling From Abu Dhabi!?
Carrie and Charlotte Rack Up the International Calls in SATC 2
I've posted a few tips regarding international roaming before, but user beware — you could rack up quite the bill if you're using your phone on a foreign network abroad. Even on a cruise just outside of the US with a cellular service available, charges can skyrocket if you can't keep things short. Although Charlotte may not need to worry about the cost of international roaming charges, she does spend quite a bit of time plugging in text messages and making calls to Harry back home in Sex and the City 2. Even Carrie takes in a long convo in Abu Dhabi, which left me wondering just how much they spent on wireless calls during their fabulous vacation in the desert.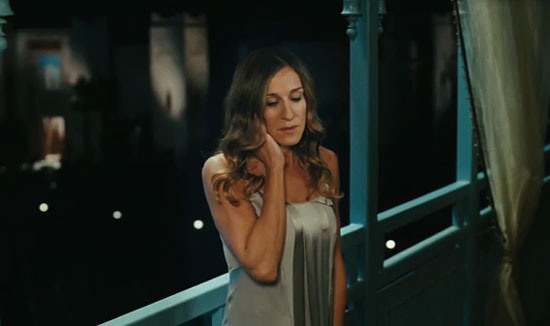 See what I came up with after the break.
According to AT&T's international calling rates to the UAE, Charlotte (and Carrie if her BlackBerry is serviced by AT&T) spent 50 cents for every text message, and $2.49 for every minute of calls placed to NYC. Samantha, on the other hand, could have racked up quite the bill for trying to get on the Internet via her HP iPaq — AT&T's international charge is $.0195 per KB of data.