Case Mate Quartet iPhone 4 Case
Snap Together an iPhone 4 Case All Your Own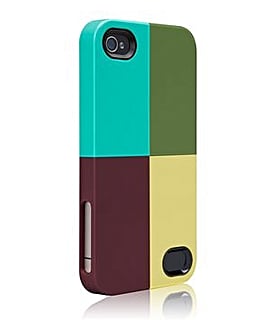 If you thought Case Mate's Stack Case for the iPhone 4 was great, check out the Quartet Case ($35), a similarly designed case for your iPhone 4 that comes in mix-and-match, snap-together pieces. Like the Stack Case, the Quartet Case was also conceived by industrial designer Erik Arlen.
Each case comes with six pieces to create an evolving look for your phone, and four different color combinations are available. For now, this case is only available for the AT&T iPhone 4; stay tuned for a Verizon version.
I'm (of course) partial to the orange hues but love that purchasing more than one set will allow for even more creative color combinations.