Case Mate iPhone 4 Stack Case
A Completely New Take on an iPhone 4 Case From Case Mate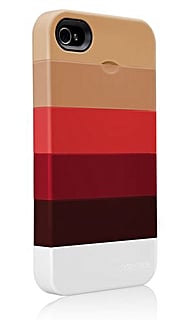 When it's on your phone, it looks like an ordinary case, but the iPhone 4 Stacks Case ($35) from Case Mate is anything but ordinary. Designed by artist Erik Arlen, who wanted to encourage customization and interaction, these cases aren't the first DIY case from the manufacturer, but it might be my favorite.
The case features six interchangeable sections that are stacked to form one solid case. The finished look is slim, modern, and protective. It's available in three different color combinations that can be mixed and matched (if you buy more than one, that is) to create a completely customized look.
Check out a how-to assemble video after the break.