Cases For iPhone 4 From iLuv
Bright, Colorful, Protective iPhone 4 Cases From iLuv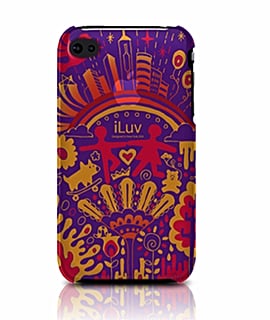 After the announcement of the iPhone 4 earlier this week, we've been flooded with another must have: a case for your brand-new phone! Since so many of you are excited to pick one up, I figured you'd enjoy browsing through your case options.
So, here's another crop of colorful options, this time from iLuv. Its line of protective cases features plenty of colorful options, from clear plastic protection, to bright orange, and cases decorated with everything from emoticons to tribal designs. Check out a few of my favorite options for dressing your new iPhone below and after the jump.
There are even more options available from iLuv; check them out when you keep reading.