Castle in the Sky From Studio Ghibli Sets New Twitter Record
Studio Ghibli Bumps Beyoncé From Twitter Throne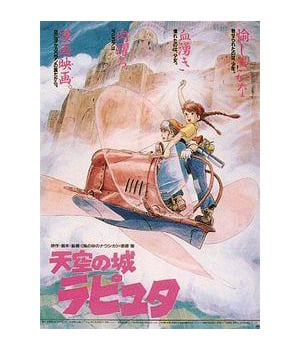 It was the baby bump heard 'round the world last August when Beyoncé unveiled her pregnant belly at the MTV VMAs to the tune of 8,800 tweets per second — more than the East Coast earthquake, the women's World Cup soccer final, and even the death of Osama bin Laden. It was a record. Well, until recently that is. According to Twitter, a new record was set on Dec. 9 during a TV screening of Hayao Miyazaki's Laupita: Castle in the Sky, which garnered a whopping 25,088 tweets per second in Japan.
The 1986 film is the first to be created and released by Studio Ghibli, which has amassed a cult following thanks to its library of films that also includes Kiki's Delivery Service, Ponyo, and My Neighbor Totoro, among others.
If you're ever been to Japan, be sure to check out the Studio Ghibli Museum in person — the Disneyland for Anime fans!