Catholic iPhone App
Religion Goes High-Tech: New iPhone App to Help Catholics Through Confession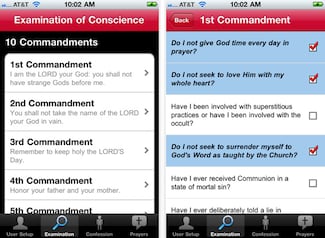 First the pope gives the go-ahead on Catholics using Facebook, now the Catholic Church has approved an iPhone and iPad app aimed at helping users through the confession process.
Called Confession: A Roman Catholic App ($2), the app itself won't replace a visit with a priest, but it will help you prepare by walking you through your sins and what to say to the priest, examining your conscience, and helping you relearn the Ten Commandments, and it even supports multiple users.
It's intended for Catholics who have skipped out on confession for a period of time and who find it hard to get back into the swing of things. What do you think about the Confession app? Tell us in the comments below or on our Facebook page!