Celebrities at 2011 CES
Celeb Spotting at CES: Who's Attending?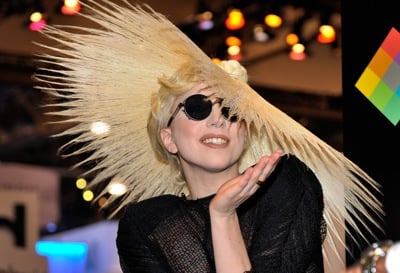 You can't really beat Lady Gaga's appearance at last year's CES festivities, but the 2011 expo is proving to be quite the hot spot for celeb sightings, especially those who are endorsing products.
Our favorite honorary geek, Lady Gaga herself, will be on hand to debut her Polaroid "Grey Label,", the project which was announced at last year's CES. Alongside Gaga, 50 Cent will be on hand to introduce his new Sleek Audio headphones, while classic soul and funk legends Earth, Wind and Fire will be taking the stage at the Monster Awards party at the Paris hotel. (Don't make that face — they're one of my favorites.)
Who else will be gracing the CES expo hall and surrounding hotels? Find out after the break.
If CES turns out to be anything like 2010's E3 expo, we may see more stars than expected!
Lara Spencer will be hosting discussions with celebs Adrian Grenier, Olivia Wilde, Piers Morgan, and Common on being passionate about their careers on Thursday and Friday at the BlackBerry booth in the south hall.
Raphael Saadiq will be hanging out at the Sony booth on Friday and performing a 50-minute set during the week.
NBA legends Bill Walton and Rick Fox will be signing autographs at the Haier's booth in the central hall on Thursday.
Kevin Pollak will sit in on the Artist as Entrepreneurs session on Friday in N250.
Both Larry King and Survivor's Jeff Probst will be wandering the show floor during the weekend.