Cell Phone Radiation Causes Cancer
3 Simple Ways to Cut Down on Cell Phone Radiation Exposure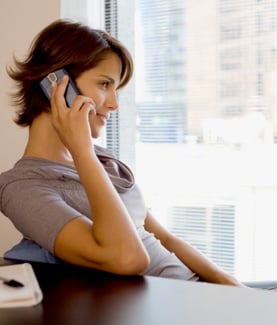 Mobile phone users beware: new research shows that cell-phone use could be bad for your health. The report, which was released by the World Health Organization, says that cell phones emit a low-grade radiation (similar to that of a low-watt microwave), and mobile phones are now listed in the same "carcinogenic hazard" category as lead, engine exhaust, and chloroform.
Though no direct correlations have been made between cell-phone use and cancer, a team of 31 scientists did discover higher brain cancer rates among those who use mobile phones regularly. Manufacturers already advise customers to keep their cell phones away from their bodies; seems simple enough, right? Check out three simple and easy ways to cut down your radiation risk below.
Use speakerphone mode — Keep a distance between you and the radiation waves being emitted from your handset by using the speakerphone, and using a Bluetooth car device (like the Motorola Roadster) when you're on the road.
Get an antiradiation case — You may think it's snake oil, but the science is there — the Case-Mate Bounce Case ($50) redirects and reduces hot-spot radiation by up to 85 percent, and overall radiation by 65 percent.
Text instead — Another way of keeping the cell phone away from your noggin is by texting instead of calling. I bet a lot of you are already doing this!