Cell Phone Safety Tips
Cell Phone Safety Tips For Paris Hilton (and You)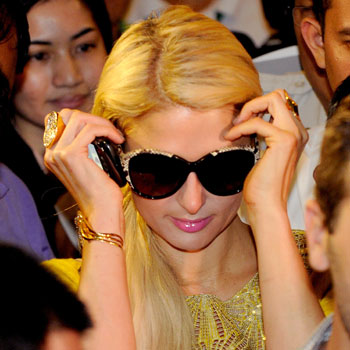 Reality star Paris Hilton reportedly lost two smartphones on a flight from Dubai to Manila over the weekend. Though both phones were located in her carry-on bag, she couldn't find them once it was time to deboard the plane. We've all experienced that sinking feeling when you can't find your cell; it's more than just a communication device these days. It's a device that holds a lot of personal information, especially if you have loaded up on banking, shopping, and instant purchase apps.
Before you make like Paris and lose your smartphone, follow some of these basic safety tips to keep from losing your phone, your personal info, and your mind.
Don't Let Your Cell Go Unprotected
Password-protect your home screen so hackers can't access your private info if lost or stolen. Here's how:
For iPhone: From the home screen, select Settings > General > Passcode Lock
For Android: From the home screen, choose Settings > Security > Screen lock and set an alphanumeric password for your home screen.
For BlackBerry: From the home screen, select Options > Security Options > General Settings > Password > Enabled
Locate and Wipe It Clean
It's a good idea to enlist a service or app that wipes your cell clean of any personal info if by chance it is lost or stolen. Norton Security and Apple's MobileMe app both let you remote lock and wipe your phone of sensitive info, while MobileMe can also locate your device on a map and track it down if you've left it behind.