Chalkboard iPad Case
Chalkboard iPad Case: Love It or Leave It?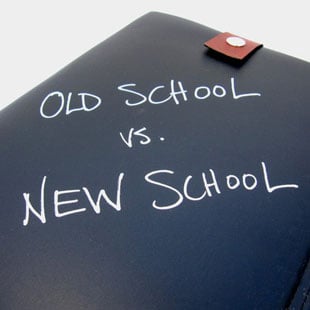 In a nod to elements of yore, Etsy seller Brokesy created the Old School vs. New School iPad Case ($49), a protective case for your iPad coated in chalkboard vinyl. The seller recommends using dust-free chalk markers, not traditional chalk (or worse, dusty sidewalk chalk) to keep chalk dust from finding its way onto everything you own.
I love it! Think of the possibilities: notes to yourself, elaborate drawings, friend-created iPad case graffiti . . .
The cases can be ordered to fit other devices, too! What do you think?