Charity Mobile Apps
5 Charitable Apps For Tech-Savvy Humanitarians
It's no secret that the economy isn't as strong as it once was, and important cancer research, investment in education, contributions to the arts, and even aid to countries worldwide have been stalled as a result. Luckily, these days, do-gooders looking to donate can endow their dollars with the tap of a button. Apps make it easy for mobile users to contribute to organizations and spread the spirit of generosity over social media, so we've rounded up five of the best iPhone apps for tech-savvy Samaritans.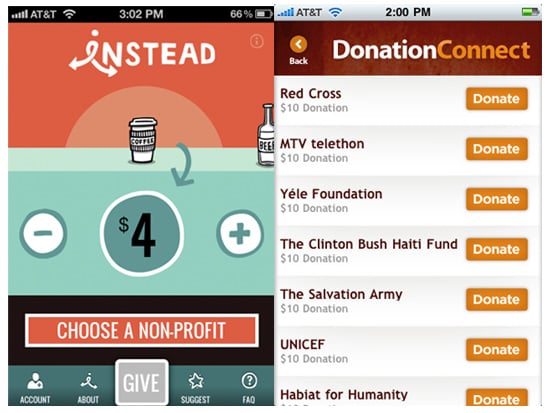 Instead (free) — Instead of going out to eat or splurging on that latte today, how about a donation to the charity of your choice? This micro-donation app encourages people to live more within their means and give the excess cash to nonprofits in need.
Keep reading for mobile apps that contribute to the greater good.