Charlie Brown Thanksgiving App
Fall Into Thanksgiving With Charlie Brown on the iPad
No Thanksgiving would be complete without Charlie Brown, Snoopy, Lucy, Linus, and the rest of the Peanuts gang. Before gouging on turkey this Thursday, bring the kids 'round to savor the interactive Charlie Brown Thanksgiving app for iPhone and iPad ($6) and Android ($3).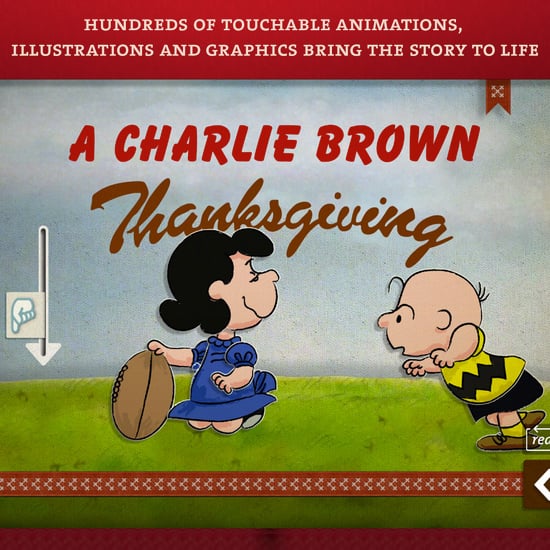 The app allows Peanuts fans to enjoy the Charlie Brown special in a whole new way. A Charlie Brown Thanksgiving turns 40 this year, and the interactive app celebrates this over-the-hill birthday with a remastering of all the original illustrations.
Touch, tilt, and slide through all of your favorite Fall-themed Peanuts moments. Move Lucy's football as Charlie attempts to kick, or help Snoopy put snacks on the table before the Thanksgiving feast.
The digital story is narrated by Stephen Shea, the original voice of Linus van Pelt. Parents can set the app to three different reading modes: read to me, read myself, and autoplay. In the latest version, two new scenes have been added to the story and the director's cut is now free.