Cheap Valentine's Day Dates For Geeks
10 Cheap and Easy Dates For Sci-Fi/Fantasy Film Nerds
Does sitting down with your favorite sci-fi novel, fantasy movie, or comic book sound better than dropping a boatload of cash on a Valentine's Day dinner date? You're not alone. These 10 geeky date ideas are two things — awesomely cheap and easy to pull off for your kindred sci-fi and/or fantasy nerd. Cheers to you!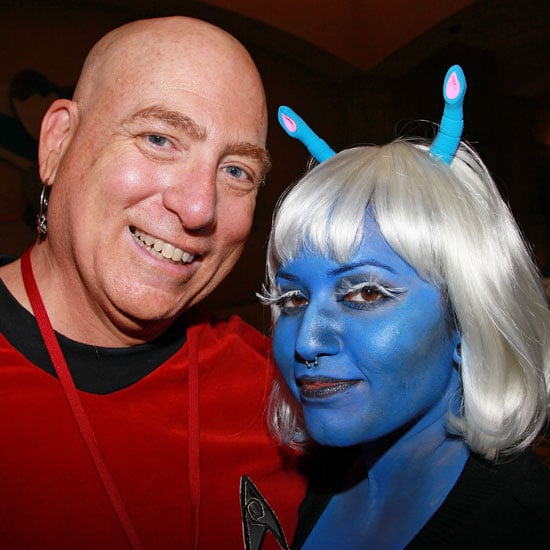 Throw a Star Wars party for two.
Make some Lembas bread together and watch The Lord of the Rings trilogy.
Whip up a batch of Cloud 9 mojitos (complete with mason jar glasses) and have a Battlestar Galactica marathon.
Bake some geeky sweets using Star Wars-themed cookie cutters.
Gift a geeky cookbook and try out a recipe together.
Create your own cocktail and top it off with nerdy ice cubes.
Take in a killer sci-fi classic at your local drive-in.
Make a pink Captain Picard cake to celebrate Valentine's Day and your mutual love for the captain who is number two in your heart.
Make some Earl Grey tea and watch a Star Trek marathon.
Rewatch the first season of Game of Thrones or start a book club for two and reread the series together.