Chicken Sandwich USB Hub Poll
Chicken Burger USB Hub: Love It or Leave It?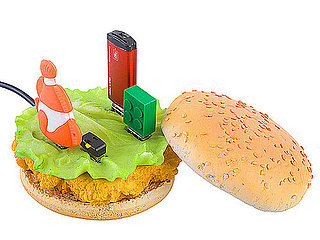 I'm all for quirky USB drives (and other gadget accessories), but there's something about the Chicken Burger USB Hub that is slightly disconcerting. The USB hub features four ports, accessible by removing the top "bun" from the "sandwich."
What do you think? Are you similarly skeeved or do you like it?