Choose a Safe and Secure Password
Another Friendly Reminder to Choose a Safe Password
After an attack compromised the information of anyone who's ever registered to comment on any of the popular Gawker Media sites, Twitter experienced an attack of its own, spamming users with bogus acai berry links.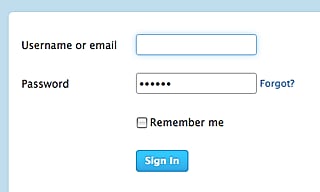 Users whose passwords on any Gawker site were identical to their Twitter passwords probably experienced some form of Twitter hacking. Of course, one of the first ways to deal with a compromised account is to change your password, but let's take a minute to discuss (again) the point of choosing an unusual or hard-to-guess password.
A list of Gawker's 25 most popular passwords surfaced yesterday, and even I'm surprised at some of the passwords on the list. For example, the most popular password is "123456" with over 2,500 instances; the second most popular password: "password." Other predictable passwords: "abc123," "whatever," and "iloveyou." The merits of a safe password are obvious, so let the unfortunate password attacks serve as a helpful reminder: change your passwords often, try not to use one password for every site, and choose a hard-to-guess password.