Choose Your Own Adventure iPhone App
Download of the Day: Choose Your Own Adventure App!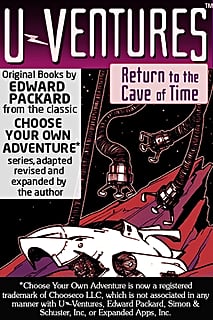 Remember those awesome Choose Your Own Adventure books you had as a kid? (What should he do? To go into the cave, turn to page 25. To walk down the beach, turn to page 32.) Now that same sense of writing your own story comes to the iPhone; a perfect fit if you ask me! The U-Ventures app costs $4 (it is a story, after all) and besides mimicking a beloved book of yore, also incorporates sound, light, and other effects into its DIY storytelling.
This particular story is titled Return To the Cave of Time; but look out for more titles to be released. I'm surprised there haven't been more apps of this sort, especially now that the iPad has reached such popularity. And luckily, yes, U-Ventures works on the iPad, too!
Have you found a cool download-worthy treasure you'd like to share with the rest of us? Join the Download of the Day group, where you can submit your favorite downloads, apps, and widgets. Your suggestion could be featured on GeekSugar!