Chris Hadfield on Tumblr
Tumblr of the Day: The Astronaut Tumbling From Space
Between living in the International Space Station, being an astronaut, and doing typical cool science things, flight engineer Chris Hadfield is a pretty busy guy. And yet, he finds the time to tumble, tweet, and live-stream lessons to students — from, you know, space!
The Canadian astronaut aboard Expedition 34 obviously has great time-management skills, and we couldn't be more grateful for giving us earthlings a look at life from above and inspiring a whole new generation of space-faring humans.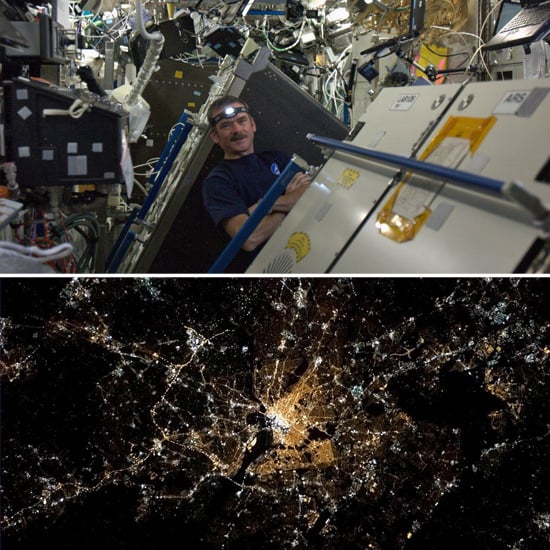 Chris, who went into orbit on Dec. 19, provides daily dispatches of gorgeous aerial views from around the world, including one of Saturday night in Washington DC during inaugural weekend and some interesting bits about life in zero gravity.
When Expedition 35 begins in March with the arrival of three new crew members, the tumbling Canadian astronaut will transition from flight engineer to commander. Chris doesn't return home until May, and we'll be following him and the rest of the crew all expedition long.
If you're craving even more space-inspired tumbles, then follow us at popsugartech.tumblr.com for the geekiest, most shareable finds on the interwebs.