Chris Hardwick Nerd Quotes
Chris Hardwick Explains How to Level Up Your Life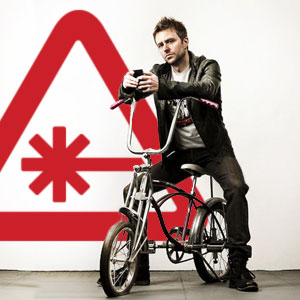 So you have an uncanny ability to quote every Star Trek captain within the context of normal conversations, but what do you do with such a talent? I spoke with Chris Hardwick, host of the Nerdist podcast and Web Soup, nerd culture icon, and author of the upcoming book Nerdist: How to Reach the Next Level (In Real Life) after a special recording of the podcast at the California Academy of Sciences in San Francisco to learn more on why nerds and their dedication to nerd culture positions them perfectly for a lifetime of success.
The key characteristic that makes nerds and geeks their charming selves, according to Chris, is their "unnatural ability to focus on things to an atomic level." Turns out, the trait that once caused parents grief at bedtime, because you just wouldn't put down the science-fiction books, is the necessary nugget to make your dreams a reality. "If nerds have proven anything," Chris said, "It is that they have an innate ability to throw incredible amounts of focus at things." The key is channeling that near-obsessive dedication and focus on a hobby to the specific task that will allow you to take over the world.
While the book, with full guidance on reaching the next level, isn't released until Nov. 1, stay tuned for more of my conversation with Chris, including Doctor Who and Star Trek fan love, just how much cats rule the Internet, and his nerdiest secret.