Circle Crop App
Krop Circle App Fits Square Pics in Round Holes
New tech is all about thinking outside the box, and Krop Circle (free) for iOS does just that. The photo app cuts corners and crops — er, "krops" — pretty pictures into perfect circles. And for a 99-cent in-app upgrade, Krop Circle offers a growing library of shapes created by artists and designers.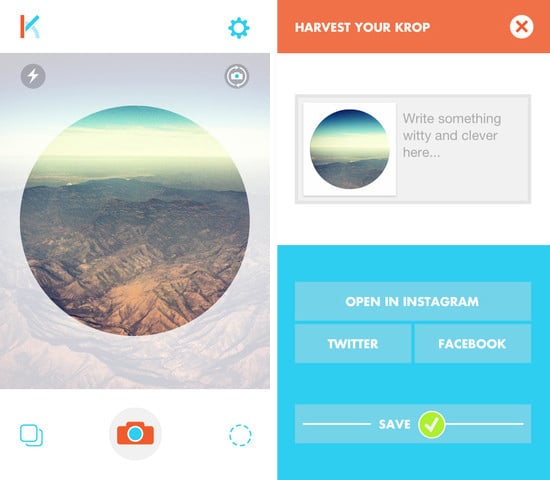 Aside from the elegant design, we're loving Krop Circle because it's so easy to use. Just like Instagram, editing and uploading photos with the app is painless. Snap an image or choose an existing picture from your Camera Roll, adjust the size of the crop area, zoom in or out, and then — heh — "harvest" your krop (aka, share it via Instagram, Twitter, or Facebook).
The team plans to add tap to focus, background color editing, iPad support, and Tumblr integration in the future. But we're most excited to see how the Krop shape library grows. The current selection includes letters, hexagon, triangle, animal shapes, and more.
Take Krop Circle for a spin and share your new shapes with us by adding the hashtag #CoolCapture to your Instagram pics!