ClassicMap App For iPhone
[UPDATED] ClassicMap: Returning Google Maps to iOS 6 (Kind Of)
UPDATE: As of today, it looks like ClassicMap is no longer available in the iTunes App Store, but we'll keep looking for new iOS map app alternatives!
ClassicMap (free) is one small step for iPhones and one giant step for sentimentalists — it reincarnates Google Maps for iOS 6. ClassicMap looks and feels just like the original Maps app, but it's certainly not an alternative. Users can perform address searches and drop a pin anywhere on the map like good ol' Google Maps. They can't, however, look up points of interest by name, nor get walking, driving, or transit directions. One more thing users can do: reminisce about the not-too-distant tech past and hope for a brighter future of iOS 6 map apps.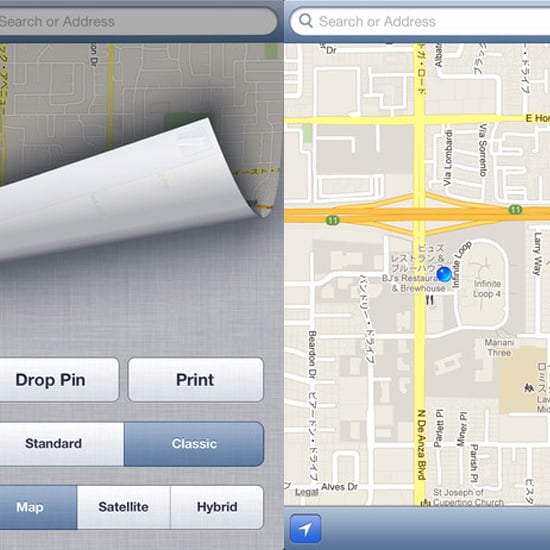 Let us know what you think of ClassicMap, and share your experience with the new Apple Maps or any alternatives you've tried in the comments.