Classy iPad Cases From Targus
A Classy Crop of iPad Cases From Targus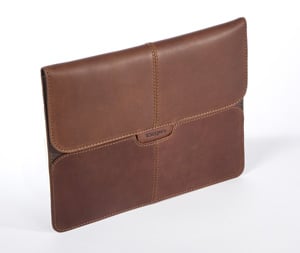 Laptop-accessory company Targus has just released a new line of cases for Apple's iPad, and they're looking good!
The Hughes Leather Portfolio Slipcase ($60) is the most professional-looking of the three, and is made of black or brown leather with a soft twill lining and magnetic closure. Next up, the Crave Slipcase ($35), inspired by outdoor apparel. It's made from stain- and weather-proof materials, and features a top handle and accessory pocket. And to round out the offerings, the A7 Neoprene Sleeve ($25) is made from layers of Neoprene and mesh, and comes in several colors including black, blue, brown, and purple.
All three cases are slide-in models; look for them to hit stores later this month.