Cocktail App
Minibar: A Complete On-the-Go Guide to Cocktails
Want to learn how to craft a martini (shaken, not stirred, of course) and then some? Whether or you're a master mixologist or a cocktail connoisseur-in-training, the elegant Minibar ($3) iOS app is your go-to mobile destination for delicious drinks. It's a great app to have on hand when entertaining away from your own kitchen.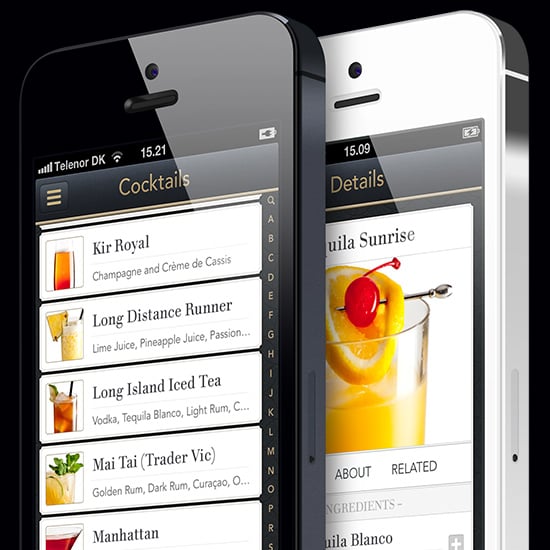 Minibar is a great way to learn about mixology, too. The app is stocked with beautiful high-quality images, over 100 recipes, and guides to glassware. Bookmark your favorite cocktails or create shopping lists for the mixed drinks you want to make. Minibar will even suggest cocktails based on what is already in your pantry.
Craving more cocktail inspiration? Turn to the drink savants at POPSUGAR Food for the tastiest recipes around. Balsamic Bloody Mary? Yes, please!