Coin Purse Laptop, iPad, and Kindle Sleeves
Lady D Brings Vintage Flair to Modern Gadgets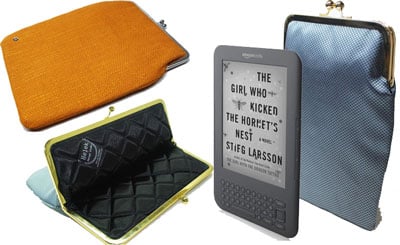 I'm a total sucker for a good laptop sleeve, so when I came across the Lady D collection, I just about flipped. Not only do these adorable "granny wallet" sleeves from Etsy keep your laptop protected, but there's one for the iPad and Kindle lover in you as well. Crafted using a number of fab fabric exteriors and a soft, silky, and padded interior, your Kindle, iPad, or laptop will be perfectly poised to make heads turn . . . and that's even before you take it out of the case.
At $46 for the Kindle case and $69 for the iPad and laptop sleeve, Lady D's are totally affordable and let's face it — way cooler than most "designer" cases out there that go for five times as much.
See more images of all three styles after the break.