College Students Texting During Class
Students Say Professors Would Be Shocked at the Number of Texts Sent During Class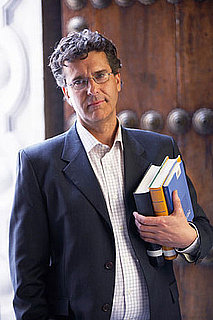 Everyone knows that teens are the kings and queens of texting, but recent data shows the 18-24 age group is gaining ground, sending an average of 1,630 texts per month, or three per hour. A new study finds that college students are texting during class and that, according to the students involved, professors would be shocked to learn how much texting occurs.
First, some statistics: 95 percent of those surveyed say they bring their phones to class every day. Ninety-one percent admitted to using their phones to text during class, and about half said it's easy to get away with texting unnoticed by the professor. And even though a quarter of those surveyed said that texting presents a major distraction during class, over half believe they should be allowed to text if they don't disturb others. And, a shocking 10 percent of respondents have sent a text during an exam. Isn't that called cheating? Find out my thoughts and share your own after the break.
Full disclosure: I went to college before texting had blown up into its current crazed state, but I'm fairly certain that if I would have pulled my clunky Nokia out of my bag to send a message, my professor would have noticed. Once I was busted for sending an IM during a computer class and was mortified — I can't imagine texting during class, whether I thought I was being disruptive or not. College students: do these numbers seem right? Are my thoughts outdated? And, is it ever OK to text during class?