Colorful Skullcandy Smokin Buds
Rock Out With These Colorful Skullcandy Smokin Buds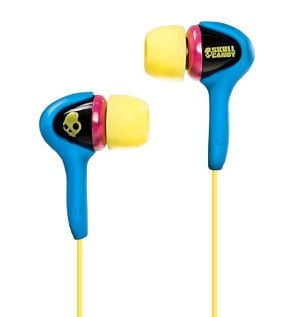 After I included a pair of these Skullcandy Smokin Buds in a recent Mother's Day gift guide, I fell in love with them myself! They are affordable — starting at $23 — and come in a range of hot color combos, from my favorite orange and white, to a bright and cheerful pink, blue, and yellow. They even give off a retro-vibe, similar to the new Sony Qlasp earphones we saw last week, and are a nice alternative if you don't have a lot of dough.
Skullcandy is known for its funky and affordable, yet high-quality products; and the Smokin Buds are no exception. Take a look at some of my favorite color combos in the gallery below — it's tough to choose a favorite!
To check out more smokin' hot colors, keep reading.