Comcast Streaming For iPad and Android Tablets
Comcast Will Bring Live Streaming TV to Tablets This Year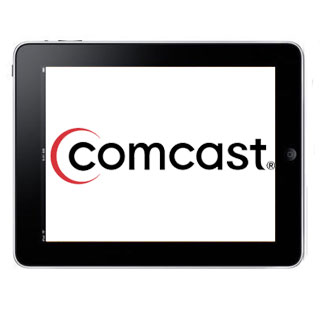 Comcast has just announced plans to allow in-home streaming of live and on-demand programming on the Apple iPad and Android tablet devices, coming later this year. The Comcast Xfinity iPad app was announced last November, and the iPad will be the first device to stream Comcast content, with the app arriving in the coming weeks. Android tablet support will begin later this year.
For more on the app's exciting new features, keep reading.
The new Comcast apps will also include a play-now feature, allowing users to access 3,000 hours of on-demand programming from anywhere there is a wireless connection. And, as reported in November, the app will also function as a remote control for your TV and program your DVRs. Eventually, the app will also include social networking capability.
Since none of these streaming TV apps has yet to hit the iPad or other devices, we'll have to wait and see how they stack up against one another. But in an age where ditching cable is commonplace, cable companies allowing users to extend their home subscriptions to mobile devices may be the best way to keep too many users from jumping ship.