Complicated Password Rant
Tech Peeve Du Jour: Needless Crazy Password Rules
I, like many others, take online security very seriously. Now that our entire lives have been arguably completely digitized, there is a lot of sensitive and personal information floating around secure websites. Banking info, credit card data, rent and mortgage payments —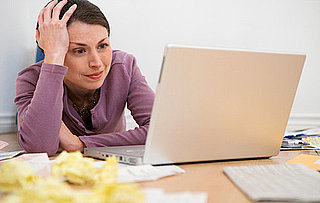 for all of the sites containing this sort of information, a complicated password isn't just required, it's necessary to keep you safe. I have no problem with restrictive password requirements for these sites. I do have beef with password requirements on sites that don't necessarily contain sensitive personal information.
Are you with me? Keep reading.
No, I don't want to respect your eight-characters-must-contain-one-symbol-and-one-number rule to view a photo gallery posted by a friend, or to simply read an article! I will sign into your site, but if you don't let me use my simple, easy to remember, six-letter password to access it, chances are I've already forgotten the password I've chosen and will have to go through a four-step process to reset the password to something site-appropriate. And then I will forget it. If you are not a bank or my credit card company, please stop. Thank you.