Computer Safety Tips
Extreme Security Tips For Mac OS X — Straight From the NSA
After spying on our personal online data from social networks to Internet providers, the National Security Agency might not currently be seen as the most trustworthy group, but when it comes to securing the privacy of personal computers, you bet the NSA knows what they are talking about.
The Atlantic highlighted a tip from an NSA document urging their employees to put tape over their iSight camera or just remove it entirely. The suggestion came from a document titled "Hardening Tips For Mac OS X", which definitely piqued our interest — if the agency tapping into our phones is taking these security precautions, maybe we should too!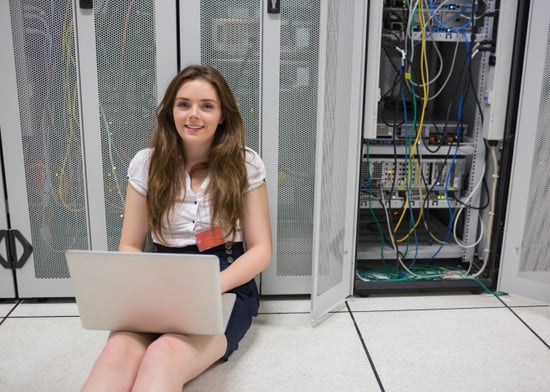 If you intend on keeping the data on your computer confidential, heed this advice straight from the NSA for Mac OS X 10.5 Leopard users to "harden" your system against hackers.
Safari — Select Safari > Preferences. Under the General tab, uncheck "Open safe files after downloading." This means that you will have to manually open newly downloaded files.
AirPort — If WiFi is not necessary, open System Preferences, click Network, and select "Turn Airport off." Then head to "Advanced" and click on the TCP/IP tab. Set "Configure IPv6" to "Off."
Software Update — According the NSA, "regularly applying system updates is extremely important." From System Preferences, open Software Update, click "Check for updates" and make sure it is set to "daily."
System Accounts — In System Preferences, select Accounts. Click on "Login options" and disable Automatic Login. Set login to display name and password. Disable the guest account and sharing by selecting "Guest Account" and unchecking "Allow Guest to log into this computer." However, if the Guest account is necessary, deslect "Allow guests to connect to select folders."
Security — In System Preferences, open the Security pane. In General, check the following: "Require password to wake this computer from sleep or screen saver"; "Disable automatic login"; "Use secure virtual memory"; "Disable remote control infrared receiver" for added peace of mind.
FileVault — Consider activating FireVault for your laptop, which can protect data if the computer is stolen. But be careful to read the warnings first! To enable FireVault, head to System Preferences > Security > Filevault.
Firewall — In System Preferences > Security > Firewall, select "Allow only essential services," click on "Advanced" and enable "Firewall Logging" and "Stealth Mode."