Computers in Sex and the City 2 Will be HP
HP Computers Take a Supporting Role in Sex and the City 2
Carrie may still have her trusty Mac on hand for the Sex and the City sequel, but the rest of the ladies will be strictly PC. HP just announced their partnership with Warner Bros. as well as their supporting role in the latest film this morning, which means the ladies of Sex will be wired with TouchSmart PCs, netbooks, and the TouchSmart tm2. The tm2 has already made its mark on the fashion world by being featured in the latest season of Project Runway, now it's being toted by the four fabulous gals from NYC? So hot!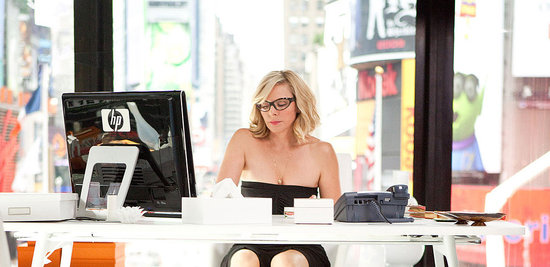 I'm a big fan of both the TouchSmart computers and Sex and the City, so I'm expecting the second film in the series to be geekier, sexier, and more hilarious than the first! But that's not all the Sex news for the day — find out why we'll be seeing a lot more of Sarah Jessica Parker's geeky side after the break.
HP will be featuring Sarah Jessica Parker in a series of commercials to show off how HP computers simplify and streamline her life at home, at work, and at play. The ads will be running in the next few months, so stay tuned to see how Sarah is getting her tech on, and if she's finally mastered social media by jumping on that Twitter train!