Conan O'Brien Releases Statement That He Won't Do The Tonight Show at a Later Time
Conan to DVR and Internet, "Thanks but No Thanks."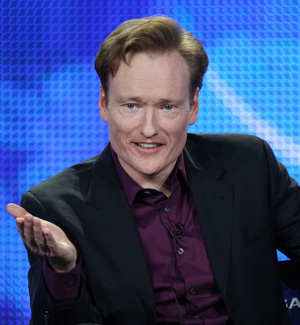 Have you been following NBC's late-night network drama? After the network's announcement that it plans to move The Jay Leno Show (currently airing at 10 p.m.) to the 11:35 p.m. time slot long held by The Tonight Show, host Conan O'Brien says he will not support a move of his show to a later time. I love watching Conan, but rarely make it until 11:35 most nights. I'll catch up on shows by recording them on my DVR, so a time slot change means little to me.
Not so to O'Brien, who issued a statement saying,
"Some people will make the argument that with DVRs and the Internet a time slot doesn't matter. But with the Tonight Show, I believe nothing could matter more."
I'm not surprised by his response, after all, his show is his art — an art he's practiced and worked at for many, many years. But he raises an interesting question: with DVR and the Internet, does the time a show airs live matter?