Control Your Music With Your Eyes
Control Your MP3 Player With Your Eyes?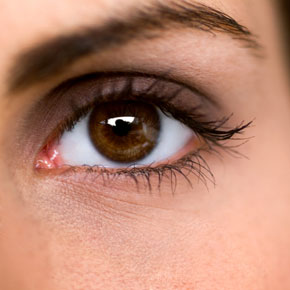 I had to reread this twice before I actually believed it, but it's true. A company in Japan has developed headphones that sense eye movement. Look right to left to pause your music, roll them clockwise to increase the volume. NTT DoCoMo, the company who created the new technology, doesn't have plans yet to market or sell them, but if this catches on we could soon see some pretty crazy eye moving in public.
They work by sensing tiny changes in electric charge; apparently the cornea in our eyes has a positive charge, and changes in charge can be detected as far away as your ears. Who knew? Let's just hope no one misinterprets a turn-up-the-music eye roll with a you're-being-ridiculous eye roll.