Controversial Apps Like Exodus International and DUI Apps - Should They Stay?
Should Apple Rethink Its App Store Guidelines?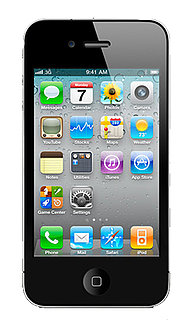 Amazon may staunchly stand by its policy of not censoring its Kindle offerings (never mind that one incident), but Apple, however, behaves differently. Developers must go through a review process to get their apps approved; Apple bans certain things that it deems low-quality or inappropriate — like apps that lack usefulness, creativity, or effort, or ones that are too racy.
But do you think Apple should extend its guidelines to keep other types of apps out as well, such as discriminatory or potentially dangerous ones? Just this week, outraged users successfully fought to ban an app from Christian group Exodus International that said it could cure homosexuality, and senators are demanding that apps that tell you where DUI checkpoints are located should be taken down.
Read what I think about these controversial apps after the break.
Much like the extremely controversial Kindle ebook that eventually got pulled, the Exodus International app isn't something I would ever condone, but I think Apple is right to not specifically ban certain types of content. It sounds like Apple takes care to ensure that quality, useful apps populate the store, while whether or not the content is offensive matters less (to a degree — they do ban certain pornography apps to protect kids who use the App Store).
As for the DUI apps, they don't seem dangerous enough to warrant censorship; I've seen plenty of news reports that mention where checkpoints are located over a long holiday weekend or on New Year's Eve. If, however, there was an app that posed a real threat, I doubt it would meet the "usefulness" criteria and wouldn't make it to the App Store in the first place.
Do you think Apple needs to revise its guidelines to censor certain types of apps?