Cool Speck Artsprojekt iPhone Cases
Funky and Original iPhone Cases by Speck and Artsprojekt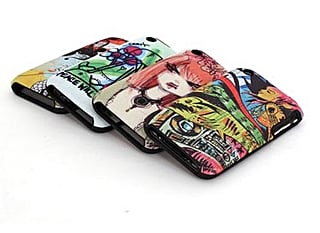 iPhones are so popular that finding a quirky and unique case for yours is essential! It may seem silly, but choosing a case that reflects your personality is a simple way to personalize your look, even if you're carrying the phone that all of your friends are carrying. I've been rocking one of these Speck Artsprojekt iPhone Cases ($40) for a few weeks, and I love it. We even included one in our recent Spring Geek Gear Giveaway! The limited-edition, artist-created designs are on fabric-wrapped plastic hard shell cases that protect your phone and make it easy to hold on to. Speck recently released four new, funky designs to add to the collection.
Only 250 of each design is created, so if you see one you like, snatch it up!
To check out the rest of the awesome designs, keep reading.