The Cost of Building a Real Death Star
The Astronomical Cost of a Death Star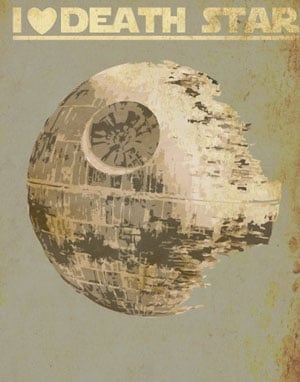 Want to a Death Star to call your own and to preside over galactic domination? That'll be a cool $852,000,000,000,000,000. According to a group of Lehigh University economics students who calculated the total, that's 13,000 times the world's entire gross domestic product.
The student team researched all necessary business practicalities in determining the real-world cost of the Empire's famous weapon. The Death Star's size and mass was compared to a modern-day battleship since they would both be built of steel. A planet-sized weapon like the Death Star is estimated to be much, much larger than a naval ship on Earth. Plentiful raw material is crucial for Death Star fabrication — however, finding enough steel on this planet is unlikely. According to the Lehigh students, at today's steel production rate, it would take over 833,000 years to produce enough to steel to start the project.
Thankfully, for those on the side of the Rebel Alliance, the Death Star remains a work of fiction.
Picture Source: Etsy User Harshness