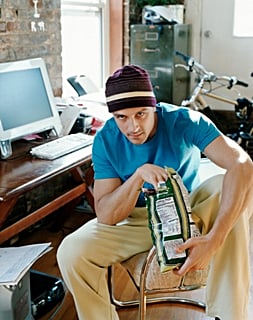 I was a nervous child, and after years of being subjected to horror stories of freak kidnappings and worse, I'm still — as an adult — a little scared of strangers. And while Twitter is remarkable in its ability to connect users of all types around the world, that doesn't mean that the proverbial sketchy dude in a conversion van isn't lurking behind a computer screen somewhere disguised as @friendlyguy25 on Twitter.
Recently, my favorite author (and recent woman with a job we're jealous of) Susan Orlean experienced a questionable situation, and exhibited a serious amount of Twitter trust. She writes the full story on her New Yorker blog; check out what happened after the break.
Essentially, she tweeted about some netbook trouble on Twitter, and was met with a flurry of helpful responses, including one from a man who offered to fix it for her. After some back and forth, she packed up the offending netbook and shipped it to a perfect stranger. Immediately after sending the machine, this thought:
"I felt like an idiot — like I had fallen for one of those Times Square scams where a weeping teenager tells you he's been locked out of his grandmother's apartment and if you could loan him fifty dollars he could get a locksmith to let him in."
Thankfully, it turns out that the man was both honest and helpful — he fixed the problem and sent her computer back, a truly awesome example of genuine kindness aided by technology. I think I'm too skeptical to do something like this, though. Could you have done it? Would you?