Could the iPod Touch Replace the iPhone?
Could the iPod Touch Eventually Replace the iPhone?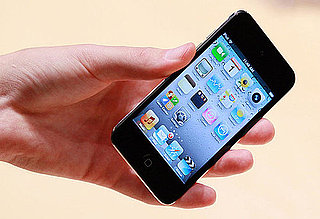 Though Apple's iPhone has been taking off since it was first introduced years ago, a new report shows that 40 percent of iOS sales come from the iPod Touch. And now that a brand-new iPod Touch with more iPhone-like features hits stores today, I expect their sales will soar.
One of the most exciting features of the new iPod Touch is the introduction of a front-facing camera from which users can access the popular FaceTime feature, chatting with both iPhone 4 users and other iPod Touch users over a WiFi connection. Since the iPod Touch doesn't carry a 3G connection, though, it's impossible to use FaceTime (or other apps like Skype) on the iPod Touch similarly to an iPhone (from anywhere, without WiFi).
For more reasons I think this could happen (including a quote from Steve Jobs), and to share your own thoughts, keep reading.
In last week's presentation, Steve Jobs himself said, "A lot of people say that an iPod Touch is like an iPhone without the phone. It's also an iPhone without the contract." He's right — and as more and more apps and programs allow VoIP calling, could the days of using an iPod Touch (or other similar devices) as a cell phone be far off? The iPad 3G exists, so do you think there may be an iPod Touch 3G in our future? I know one thing; if such a contract-less device hit the market, I'd be first in line to sign up.
What do you think?