Court Documents Revealed in iPhone Case
More Drama in the iPhone 4 Saga
I've suggested that all of the drama surrounding the next-generation iPhone could easily be turned into a movie, and now new reports are making the story even more dramatic. Just-released court documents show that Steve Jobs asked Gizmodo editor Brian Lam to return the phone to Apple directly, because it could hamper future phone sales.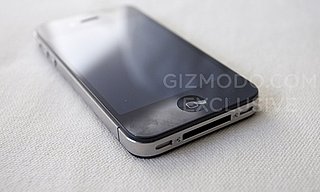 Lam then wrote Jobs directly, asking Apple to announce that the phone was, in fact, theirs, and telling him he'd like to "work closer with Apple, too." Hmm . . . I'm thinking the answer to that request is, "fat chance."
Additionally, it seems that Brian J. Hogan, the 21-year-old student who found the iPhone, was turned in by his roommate, who was fearful that Apple would track the phone to her computer. And, according to the same WSJ article, Hogan was offered $10,000 from Gizmodo, not $5,000, and an additional bonus should the phone turn out to be legit. Perhaps the best quote in the entire stash of court documents belongs to Hogan, who said in regard to Gray Powell, the engineer who lost the phone, "Sucks for him. He lost his phone. Shouldn't have lost his phone."