Craigslist Apartment Map Mashup
Use PadMapper For Easy Apartment Hunting
I'm in the process of moving and while relocating can be a pain in the rear on its own, if you add a dog in to the mix then it's nearly impossible. Thankfully, one of our dutiful IT guys suggested I check out PadMapper to make things easier. Like HousingMaps before it, PadMapper takes Craigslist listings, along with Apartment.com and others to bring you a more comprehensive list than when searching with Craigslist alone. Plus, you can set parameters like price, location, photos, bedrooms, keywords, and more.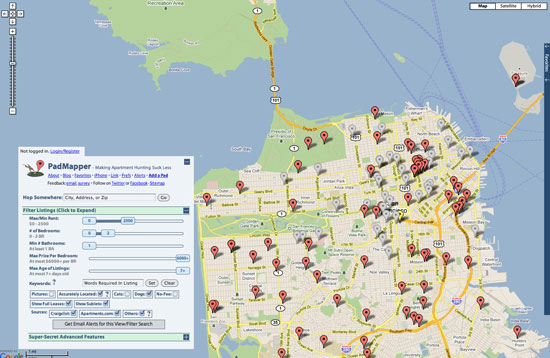 I probably shouldn't even be telling you about this until I find my place — have you seen the crowds that show up to SF open houses!?
Do you have an interesting website you want to share? Join the Website of the Day group and blog it for a chance to be featured on GeekSugar.