Custom Instagram Watch
InstaWatch, the New Swatch?
Watch out, Swatch. You're about to be replaced with a more personal version — InstaWatch! Rather than posting, printing, or pinning your favorite filtered photos, you can now turn them into arm candy for $44 a pop. Upload a photo (from Instagram or your computer) and choose from 14 band colors to match your pic perfectly.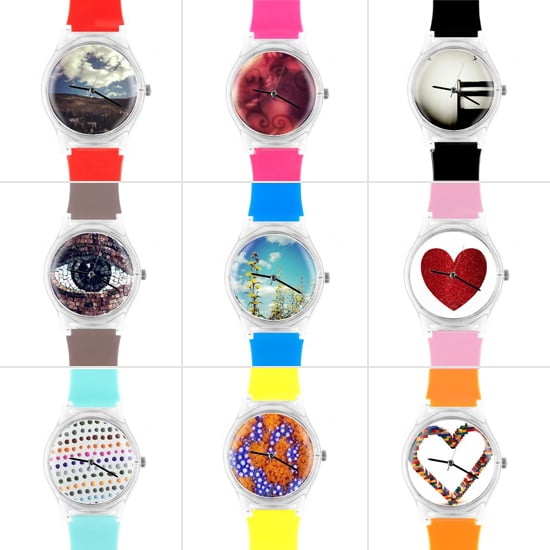 Although we never imagined an Instagram-watch combo, we're not complaining. If you're cool enough, then why not rock a few at a time? It's totally '90s, totally cool, and totally our latest obsession!