Customize Your Own Designer iPhone Cases
I Made My Own Case, Mate!
I'm all about customizing my own cell phone cases (you know, to express my individuality), and Case Mate helps me do just that with its new I Make My Case iPhone case selector. Case Mate recruited world-class artists to design a number of cases that you can alter and customize to your taste. Theme, colors, and patterns are all up to you, and it's actually really fun to see what you can come up with after choosing your preferred starting point.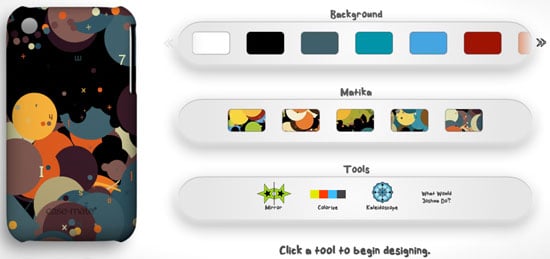 If you don't like what you create, you can always choose to toss the artists' own creation in your cart and move along. But it's totally worthwhile to play around and be creative. Plus, Case Mate uses a high-tech embedding process to ensure that the pattern you customize doesn't fade or scratch off. Prices start at $40.