Two friends from architecture grad school fused their mastery of design and product to found I Love Handles [1], our latest go-to store for clever tech accessories. The duo designs protective and enhancing extras specifically for the iPad, iPhone, iPod, and MacBook Pro.
The products are silly — but completely useful. We shopped the online boutique for some our favorites, so take a look in the gallery, and let us know which accessory you're coveting.
Paperback
These adhesive notes [2] for the iPhone 5/5S/5C ($8 for 80 sheets) stick to the back of an iDevice for analog reliability you can count on even when the battery runs out.
Dirtbags
These Dirtbags [3] ($8 each) are microfiber pillows that will erase fingerprints, dust, and other nasty grime for screens without scratching them. Pick from a noble group of young fellows named: Embezzler, Hoodlum, Outlaw, Thief, Pimp, and Swindler.
Trunk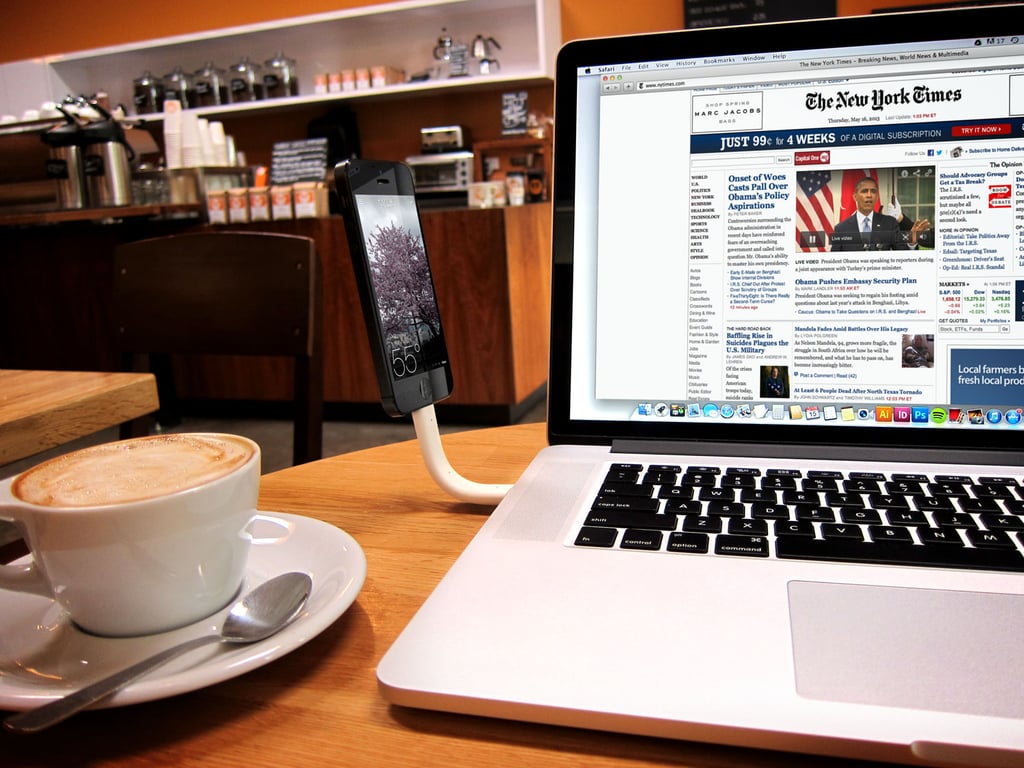 The Trunk [4] ($20), available as Lightning or micro USB, is a short, compact cable that's perfect for your portable mobile office [5]. It can even bend and double as a stand. Second screen . . . bam!
Plank
Imagine this: all of your essentials in one place. Plank [6] ($30), available in Black Walnut and natural, has a bottom magnet that keeps keys close. Stack your phone, wallet, and sunglasses on top and you're good to go.
Facet
The magnetic Facet [7] ($40) provides three viewing angles for the iPad.
Cyclops
Don't let its looks deceive you. Cyclops [8] ($25) is a snuggle monster case with microfiber hands that dirty fingers can use to wipe the screen.
Clip-On
Going for a jog? Take some cash and ID with you in the Clip-On [9] case for iPhone 4/4S ($15).