Cyber Monday Online Shopping Safety Tips
4 Cyber Monday Safety Tips You Should Know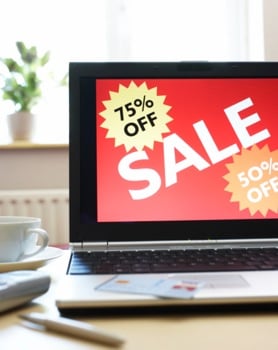 Cyber Monday is almost here, and if you're sitting at your desk cruising the sales right now, beware: dangerous viruses abound. Now that you're in shopping mode, a few reminders can go a long way to keeping your identity and computers safe from virtual disaster.
Beware of unknown links — Just because something shows up in your inbox or on your Facebook wall doesn't mean it's not spam. If you don't know where the link came from (or it looks suspicious), don't click!
Don't give out user names or passwords — If you've been asked to enter your user name and password anywhere else than a legit online store, back away slowly.
Check out the rest of our tips after the jump.
Don't download unknown attachments — Received a flier in your inbox for an awesome Cyber Monday sale? Be sure you know who sent it first — downloading malicious documents to your computer is a quick and surefire way for hackers to get at your personal data.
Go straight to the source — When you're looking for the best Cyber Monday deals, it's likely that you'll do a Google search for the product. If you find a great deal on a sale roundup site you've never heard of, head to the retailer's website directly by typing in the store name in your browser bar. As stated above, clicking on unknown links can open you up to lots of drama, including stolen credit card numbers, logins, identity, and viruses.