DC Comics Graphic Novels on Kindle Fire
DC Comics Graphic Novels Exclusive on Kindle Fire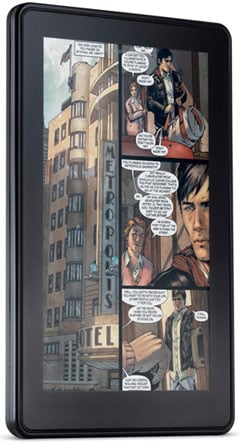 Synergy's in the air for tech early adopters and comic fans, as DC Entertainment will release 100 of its classic graphic novels exclusively to the new Kindle Fire.
Some of DC's most popular graphic novels like Watchmen, Batman: Arkham City, and Superman: Earth One are among the titles that will make their digital debut to readers. The entire 100 title library includes all the Batman classics, along with V For Vendetta, The League of Extraordinary Gentlemen, Fables, Green Lantern, and more.
Pre-order select novels in the Kindle Store now and stay tuned for other titles to roll out soon. So, even if you're a digital convert you can maintain a committed comic book collection. Marvel fans can still look to the iPad for digital editions of their favorite reads.