DIY Speakers For a Smartphone
Geek Tip: Use a Bowl as a Speaker in a Pinch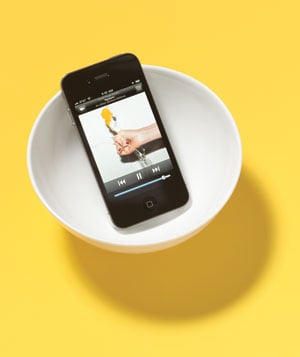 Forget your portable speakers at home? No problem. If you have a common household item, that is. The geniuses at Real Simple know a thing or two about DIYing and repurposing an old item as something new, but this tip is just too easy.
Use a regular kitchen bowl as a smartphone speaker if you're without a plug-and-play version of your own. The concave shape of the bowl amplifies sound, helping your tunes reach more ears.
Do you have any "so-easy-why-didn't-I-think-of-that" geek tips of your own? Share them with us in the comments!